Computer Section
The computer section provides various computing and network infrastructure services to all scientists, technical and administrative users. This department provides secured network services, including the design and maintenance of campus- wide LAN / WAN solutions and internet / intranet solutions. It currently has three internet links viz., 100Mbps bandwidth from NKN, 100Mbps from Tata communications Ltd. and 100Mbps from BSNL.  The present network security system has been upgraded with the latest Sophos UTM firewall CR-1500XP and Sophos Antivirus for desktops, to provide a cohesive secured environment.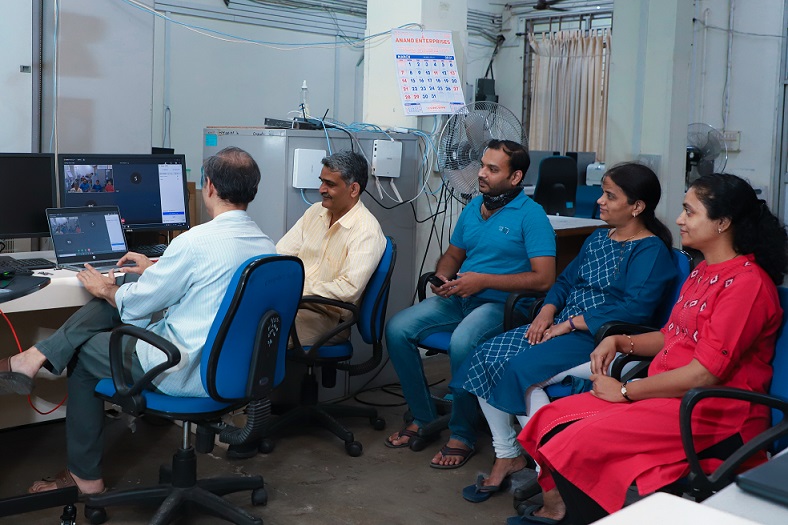 Mr. Rajesh J. Solanki Technical Officer C
Mr. Shivaji S. Jadhav Technical Officer C
Mrs. Rajashree C. Patwardhan Technical Officer C
Mrs. Kirti S. Jadhav Technical Officer B
General Technical Support Services provided:
Wired and wireless networking solutions & services to desktops, laptops and mobile phones.
Internet connectivity, e-mail service to all scientists, staff and students. Computer hardware infrastructure procurement, installation and maintenance.
Web services include design, maintenance and regular updating of the NCCS and intranet website, and its management and uploading of tenders on the CPP portal.
User support services including software and hardware installations, printers, scanners and all other computer interfacing devices.
Technical support in video conferencing / SKYPE / DROPBOX / VPN. Management of virtualised high-performance servers for hosting services like WWW, DHCP, DNS and Proxy.
Network management of high-speed routers, switches and WL access points.
Providing regular support for staff salary preparation, including TDS and EPF, and NPS deductions using the SARAL paypack software.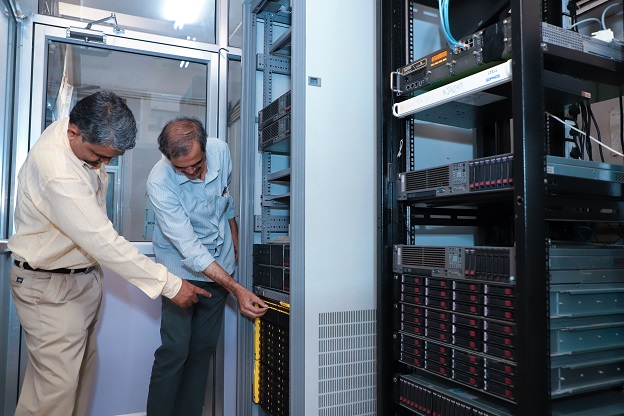 Dr. V. Seshadri and Dr. Radha Chauhan
Email: compsupport@nccs.res.in

Phone: 020-25708168/8169